Think of Elements as
 Lego sets for creating animation
, an animation system that comes ready with hundreds of assets, sound and animation presets. It's a great way of optimizing the animation process, from producing budget animation to optimizing an entire brand's asset library.
Early in 2020 while working at Cleverclip we set out to create a way of reducing the resource and time invested in producing low budget explainer videos while keeping an interesting graphic and motion design. This would would not only relieve us but is also a great alternative for clients that can't afford to invest in developing a specific visual identity, but are looking for
 a compelling and low-cost way of conveying their message to their audience while keeping some visual conection to their brand. 
With this in mind we created 
Cleverclip Elements
, a super optimized production pipeline to create animations from a design library.
The system needed to fulfill three key requirements:
1. Optimized for super fast-turn around
2. Easy to customize the colors to fit the client's brand
3. Easy to expand upon with newer assets
We created three graphic styles, each with it's own 'feel' and tailored having in mind the kind of styles our clients tended to gravitate to.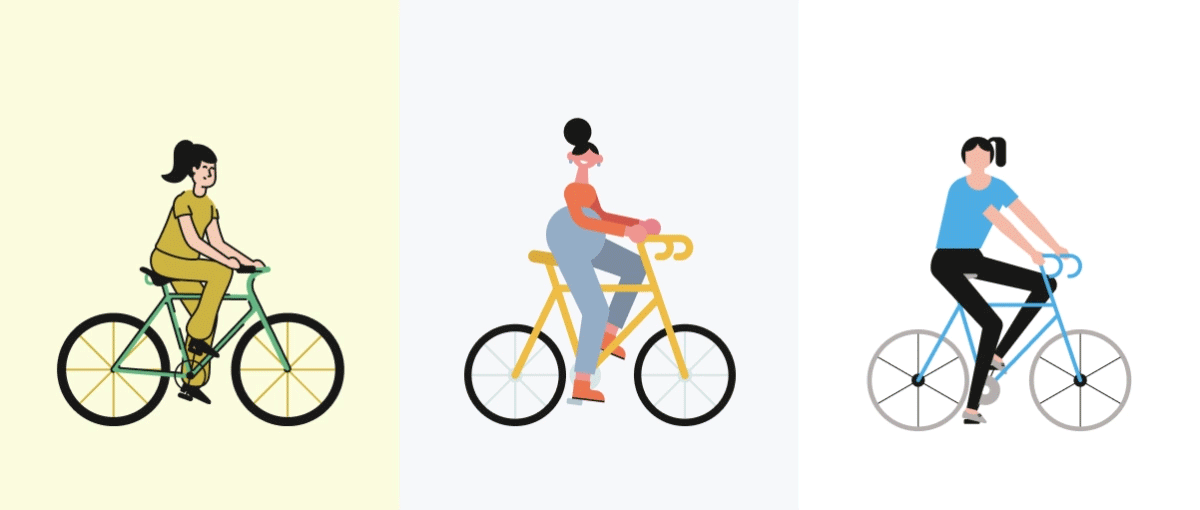 An illustration library was created for each style, we settled for 300+ initial assets for each library covering 7 different categories: People, Ideas, Places, Nature, Transportation, Buildings & Furniture.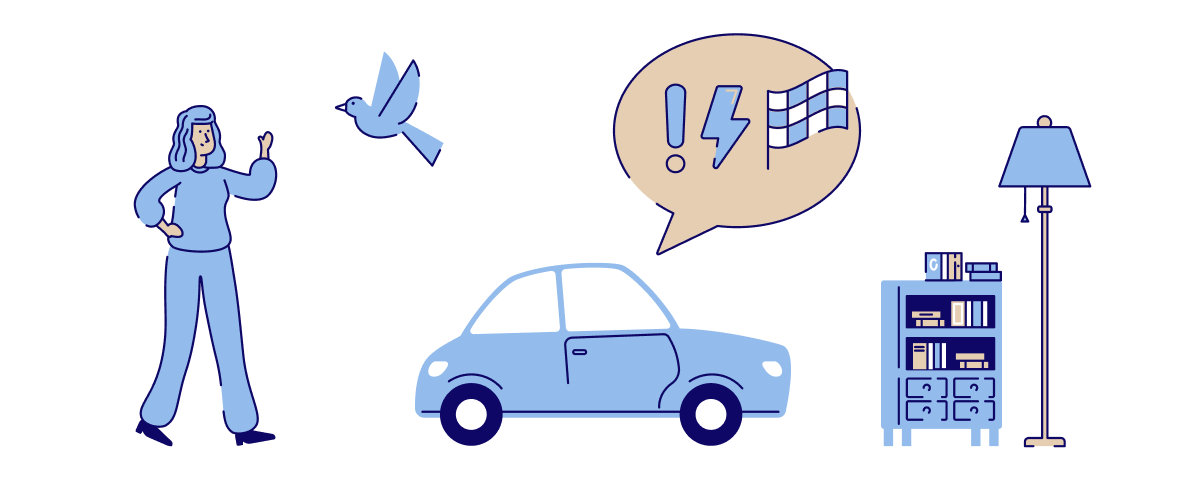 The Library was stored in Figma as this platform allowed us to make the most of its collaborative, browser based and organized nature.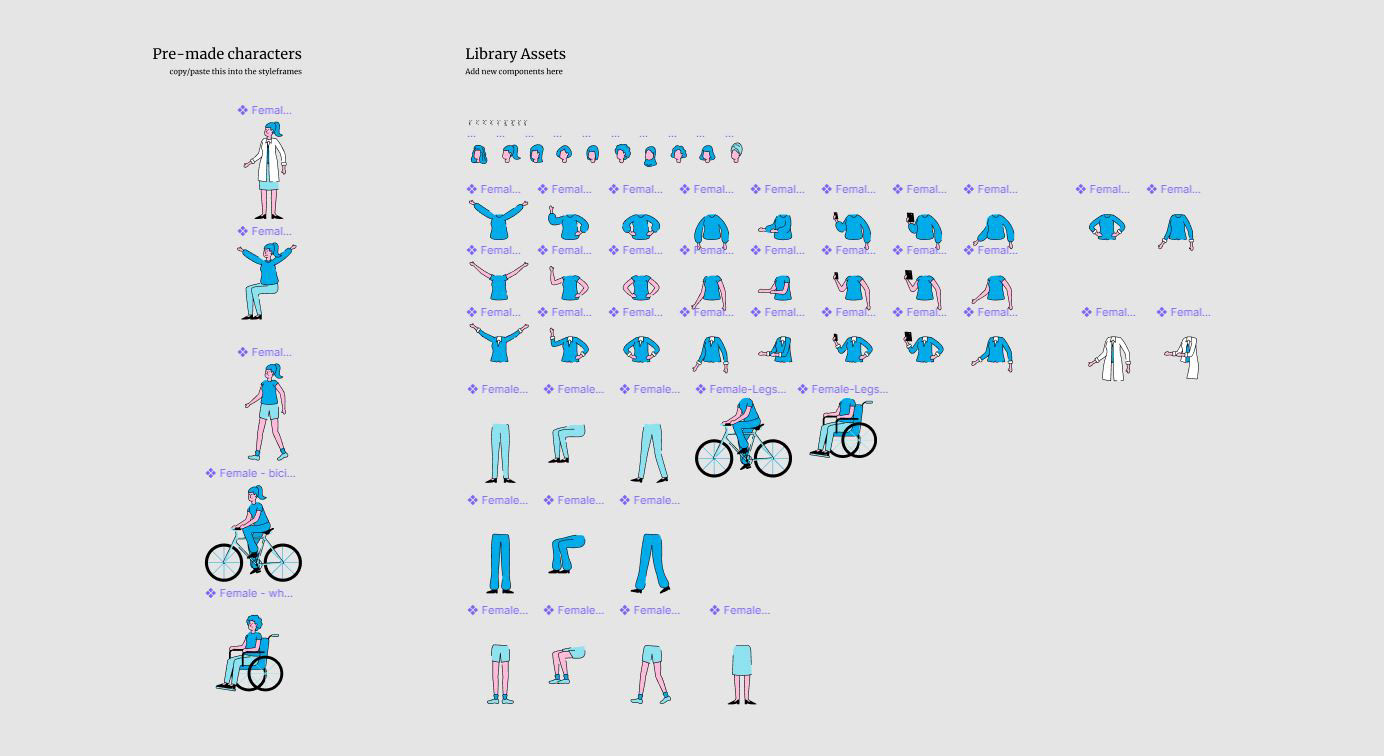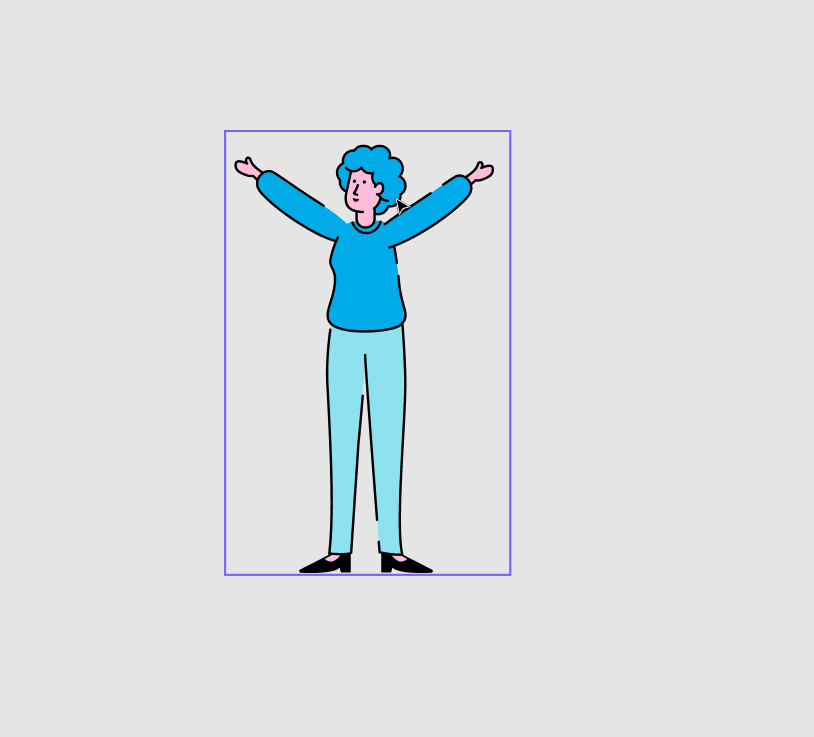 Animation is done in After Effects, this pipeline includes a series of preset animations meant for work on all styles as well as several custom ones for each style, all modifiable. Figma's AEUX plugin allowed us to transport the assets directly from figma into a prepared After Effects template.

For the sound we curated a small library of effects for each style and made two original and scalable music tracks for clients to pick from.
To showcase the system we produced three sample videos made with original scripts that presented topics we felt fit best for each style. Below you can watch the sample videos we produced for each style.